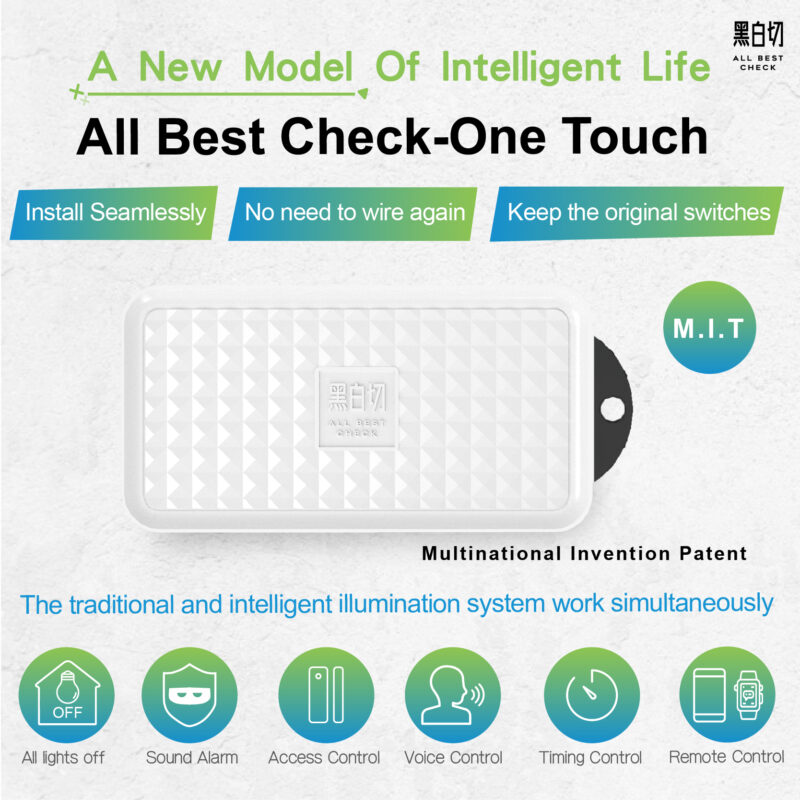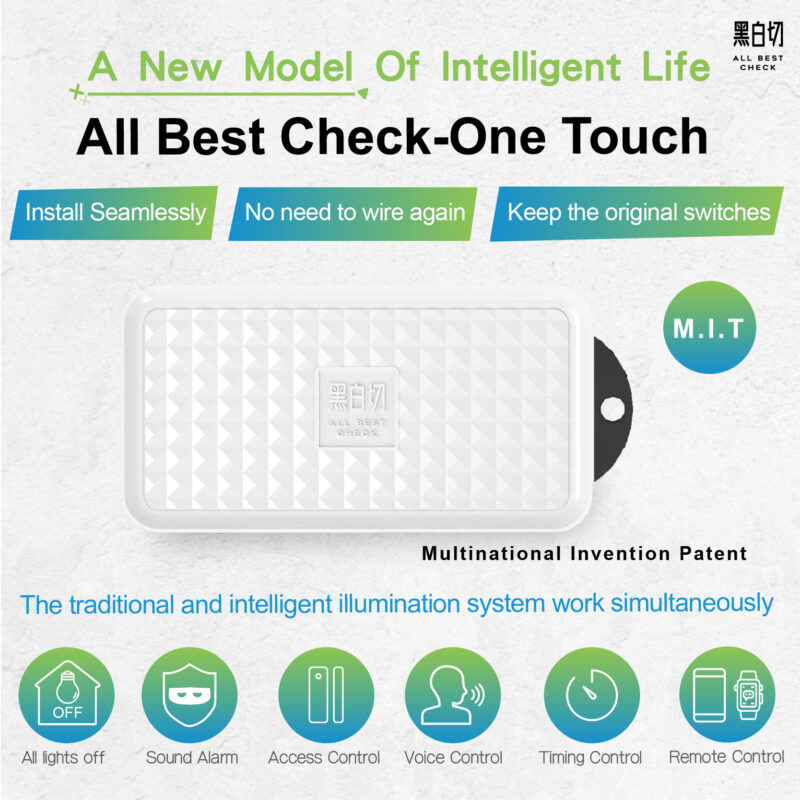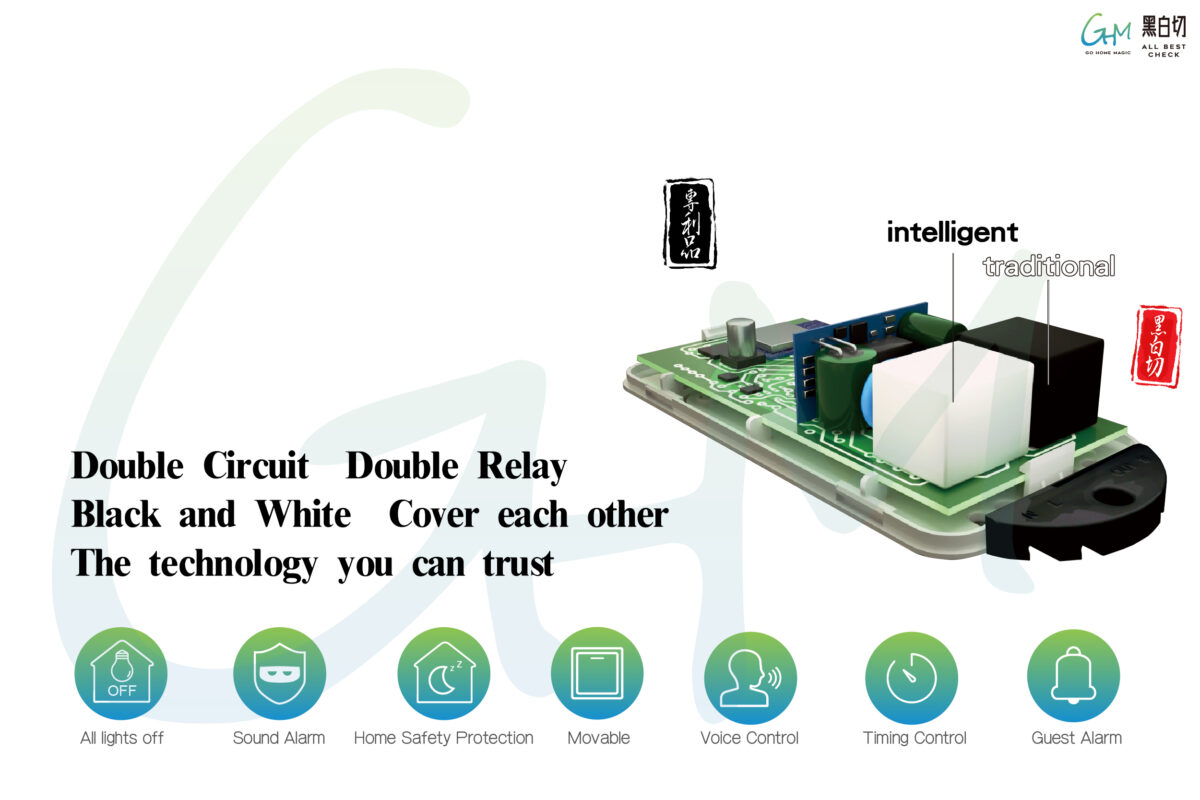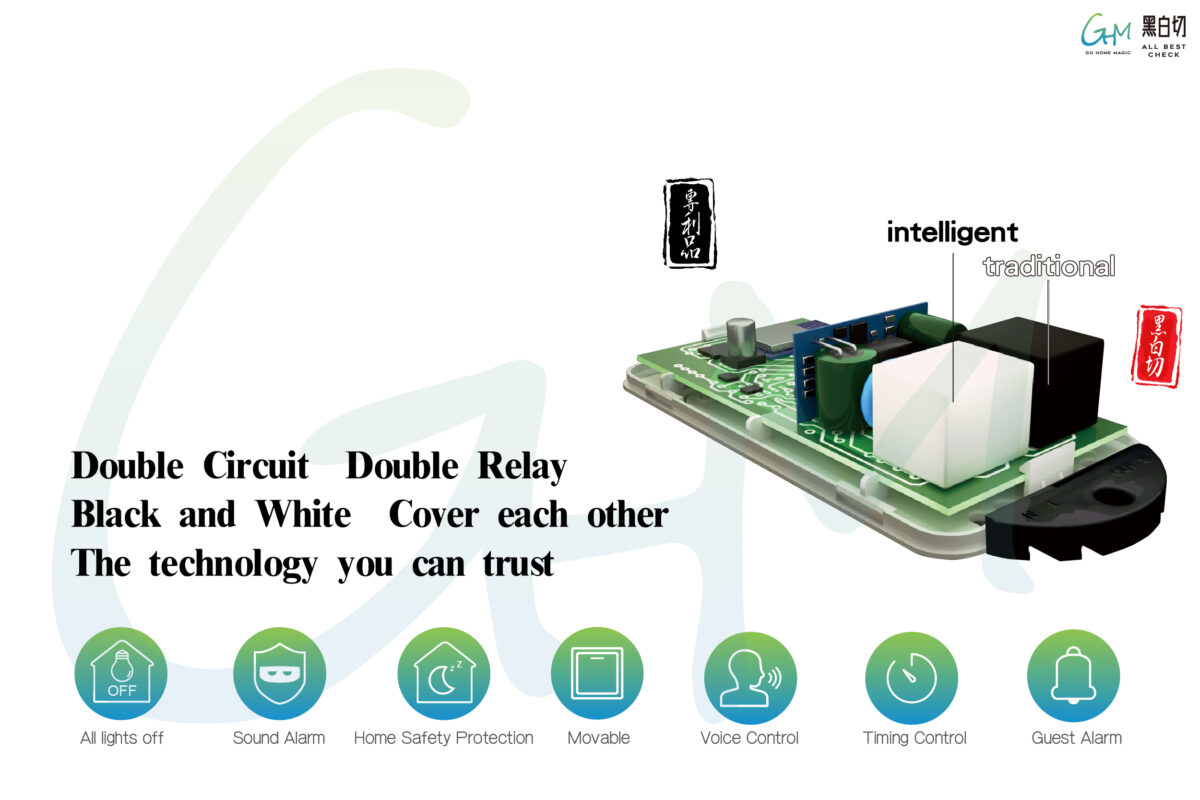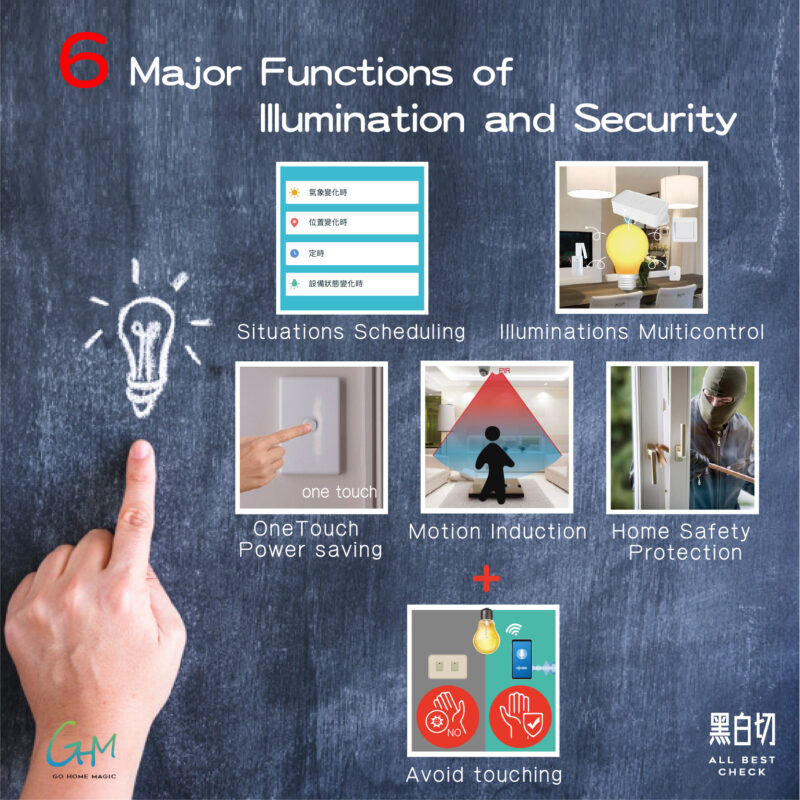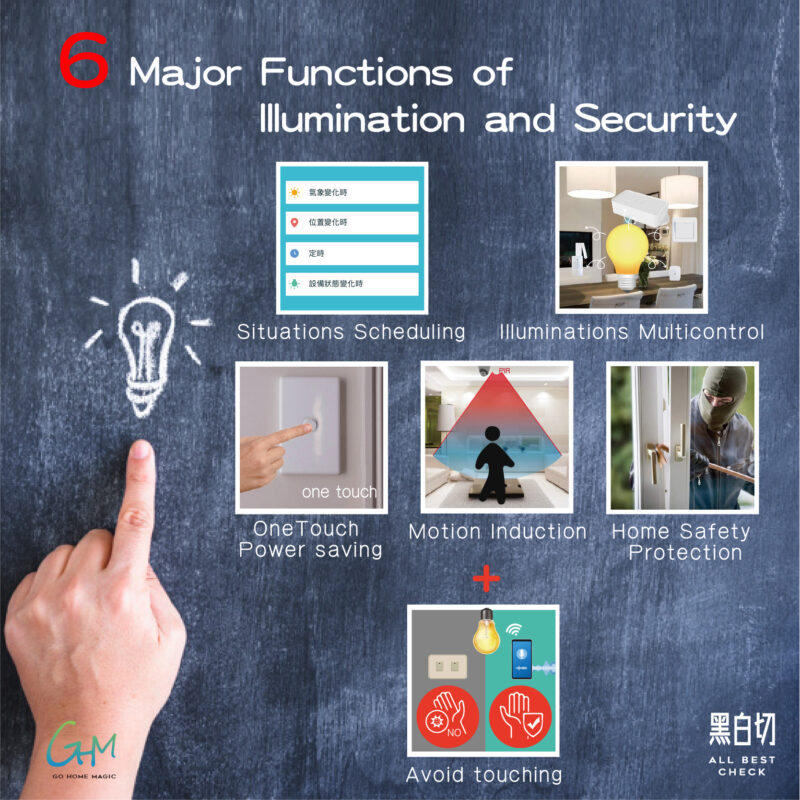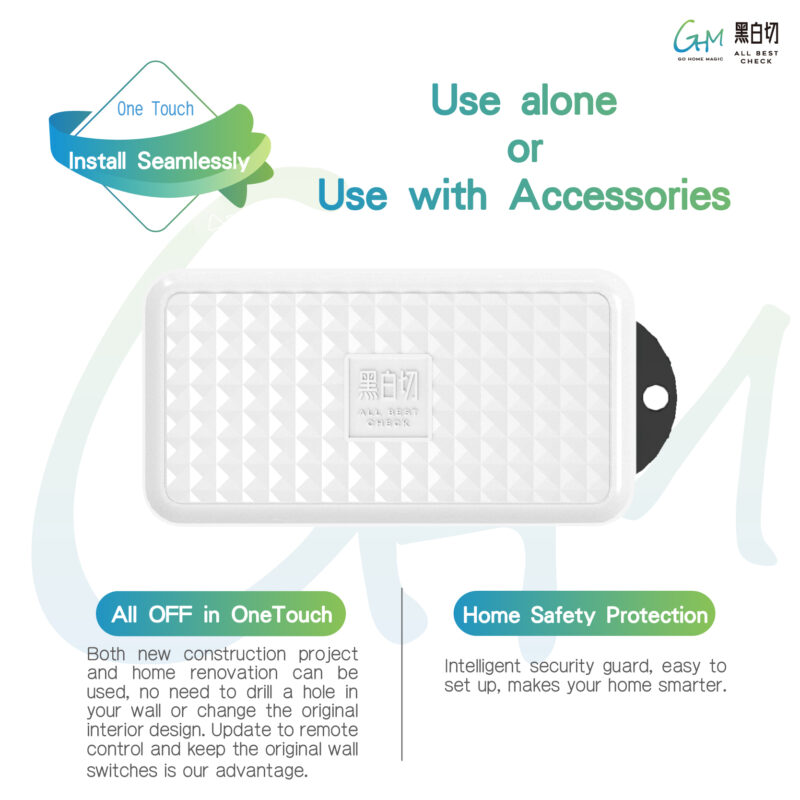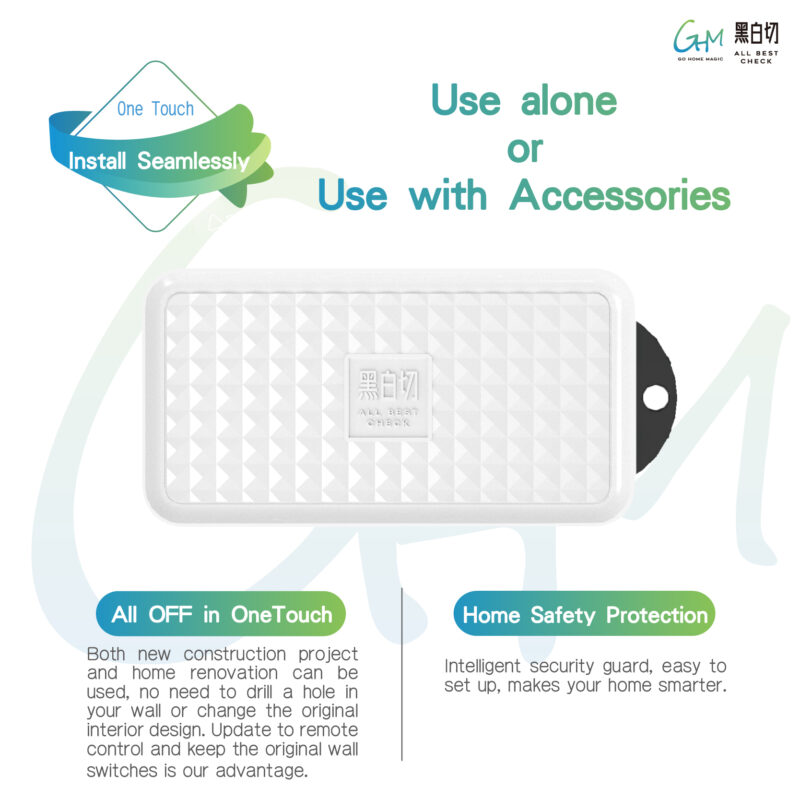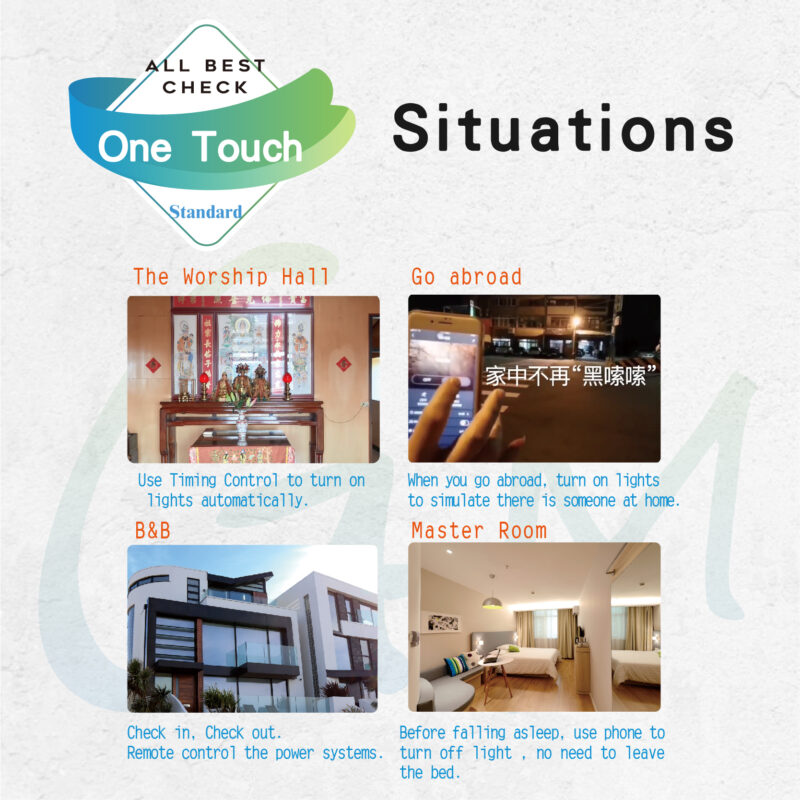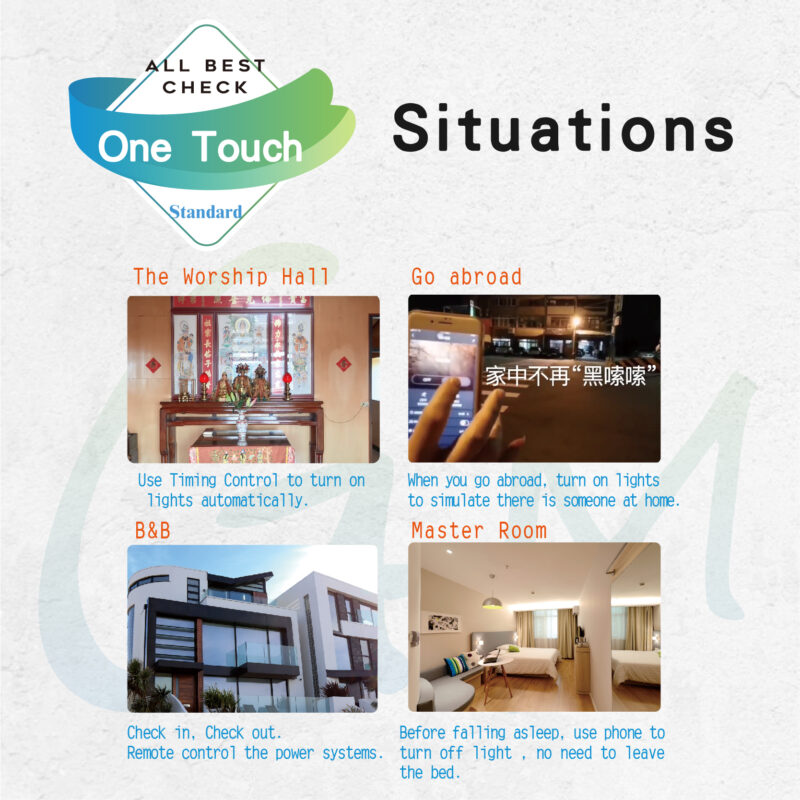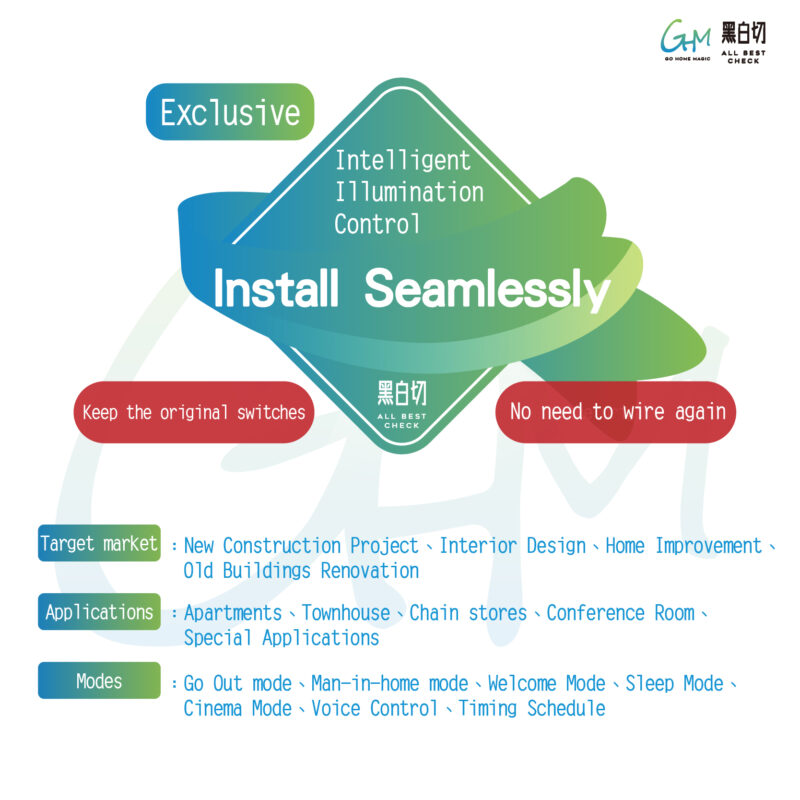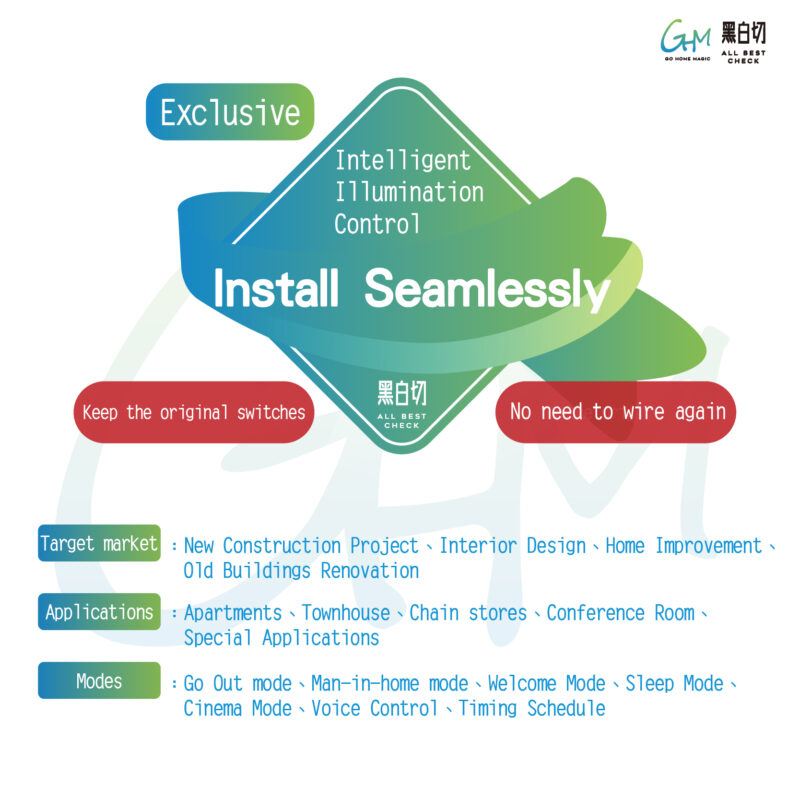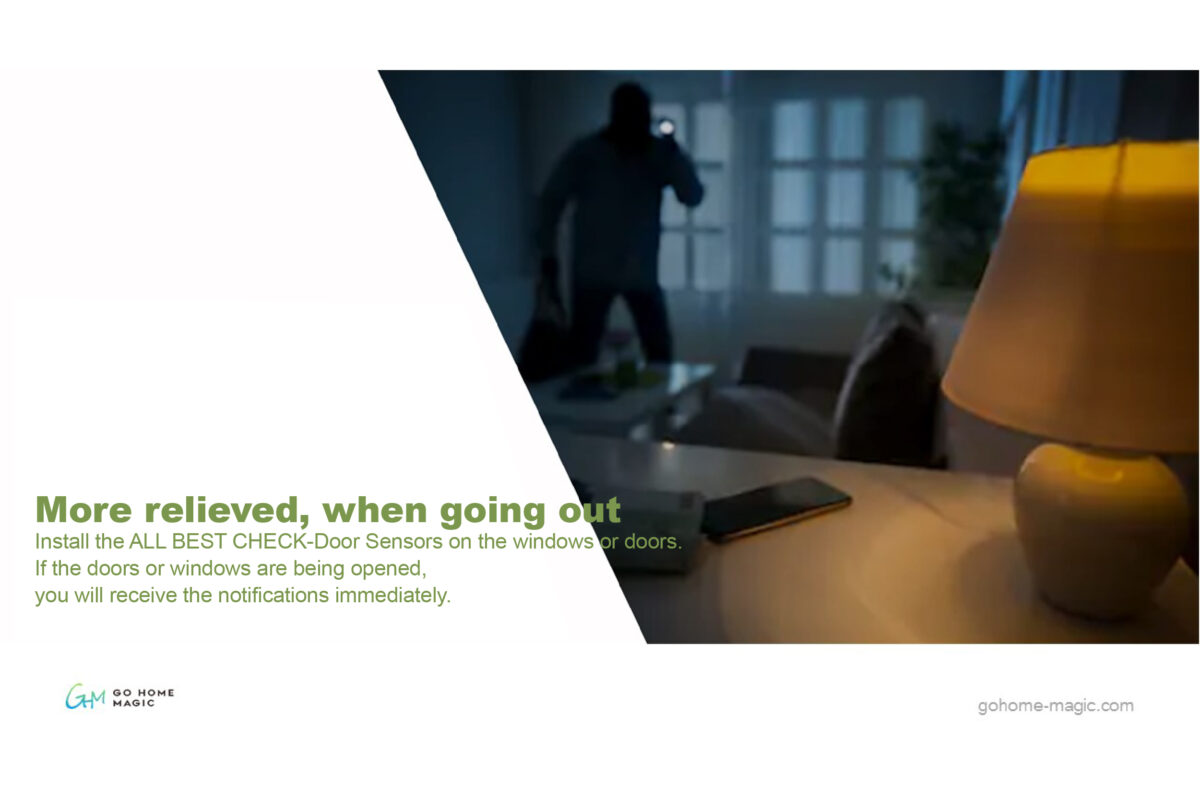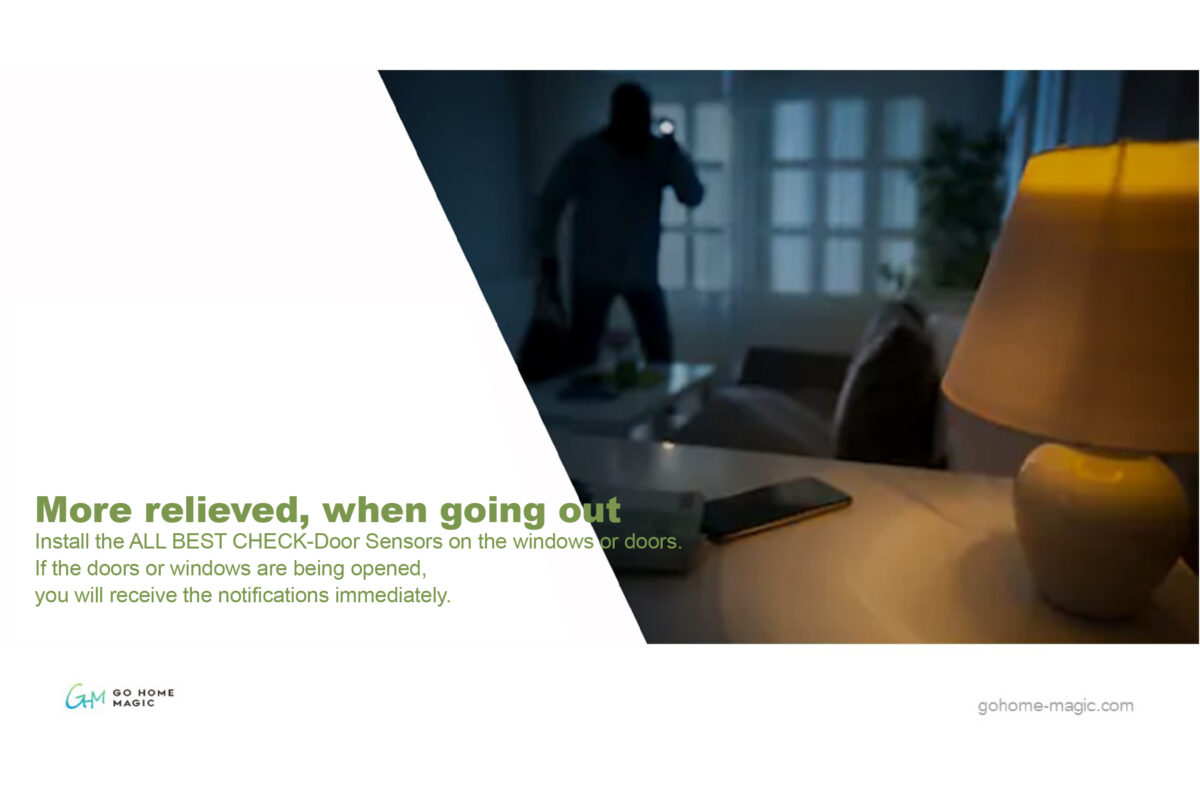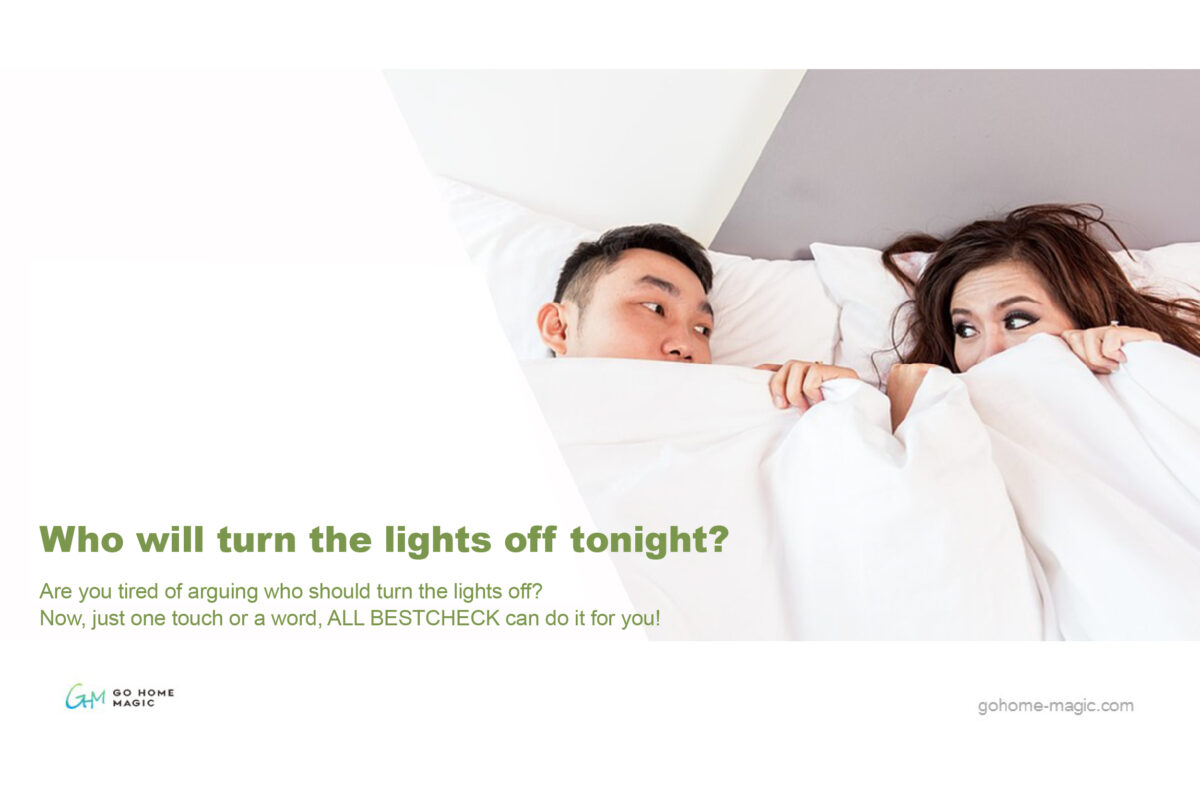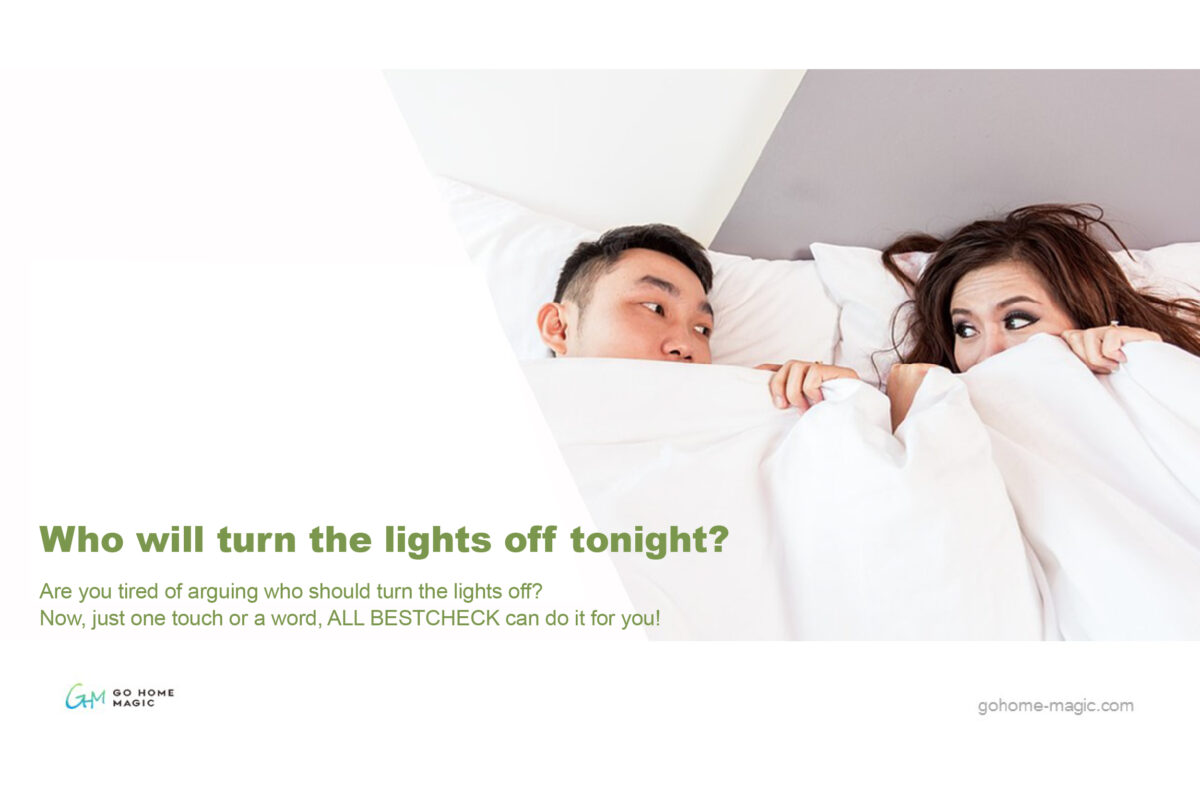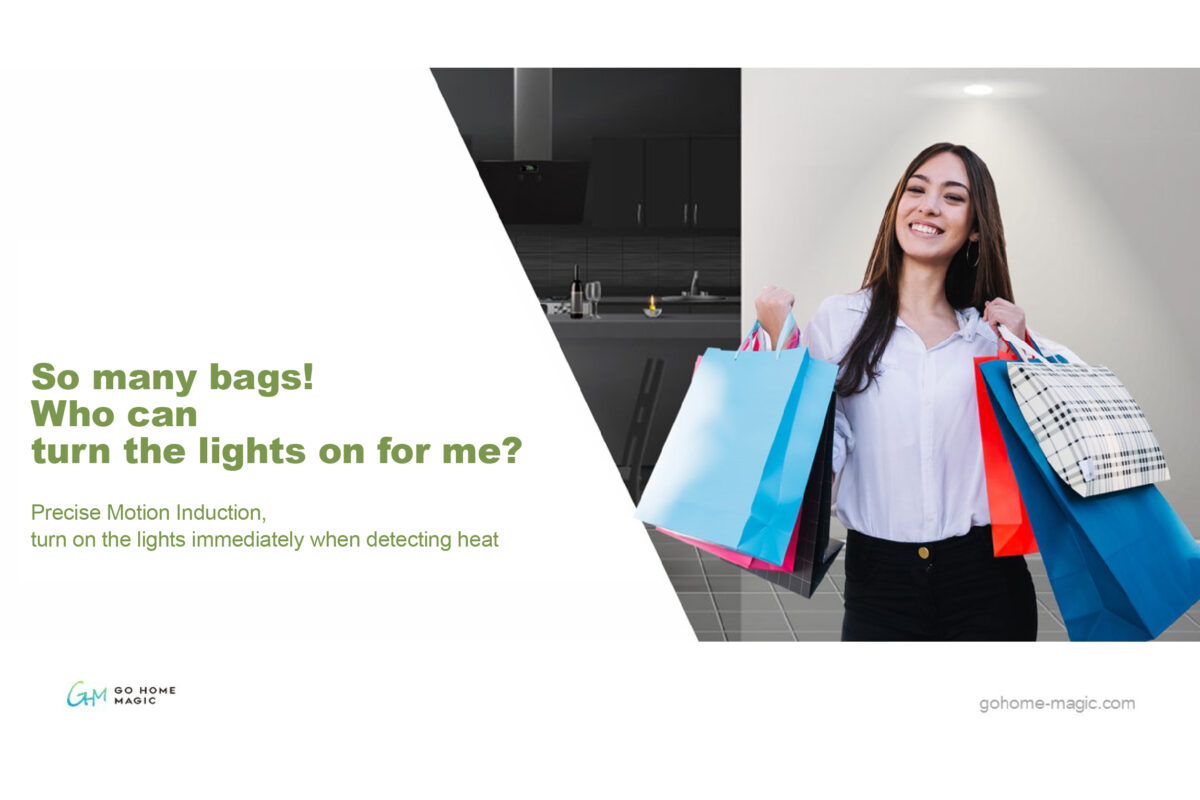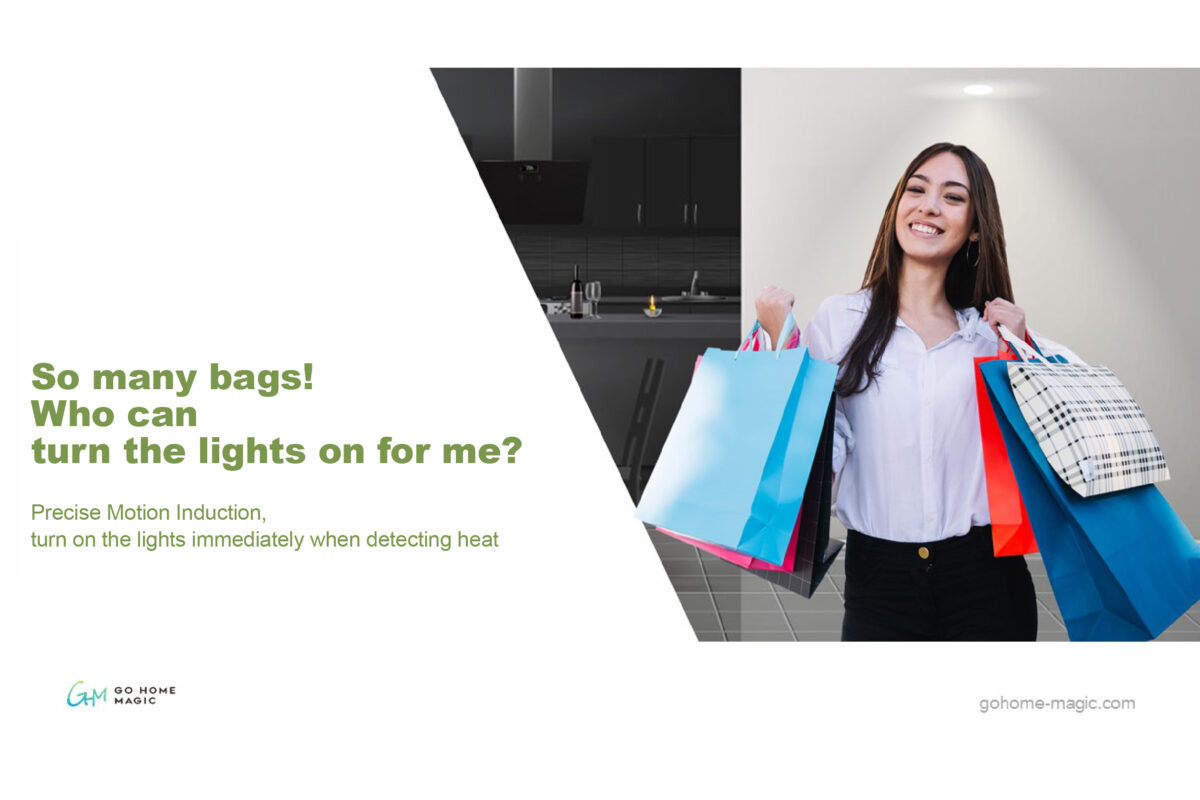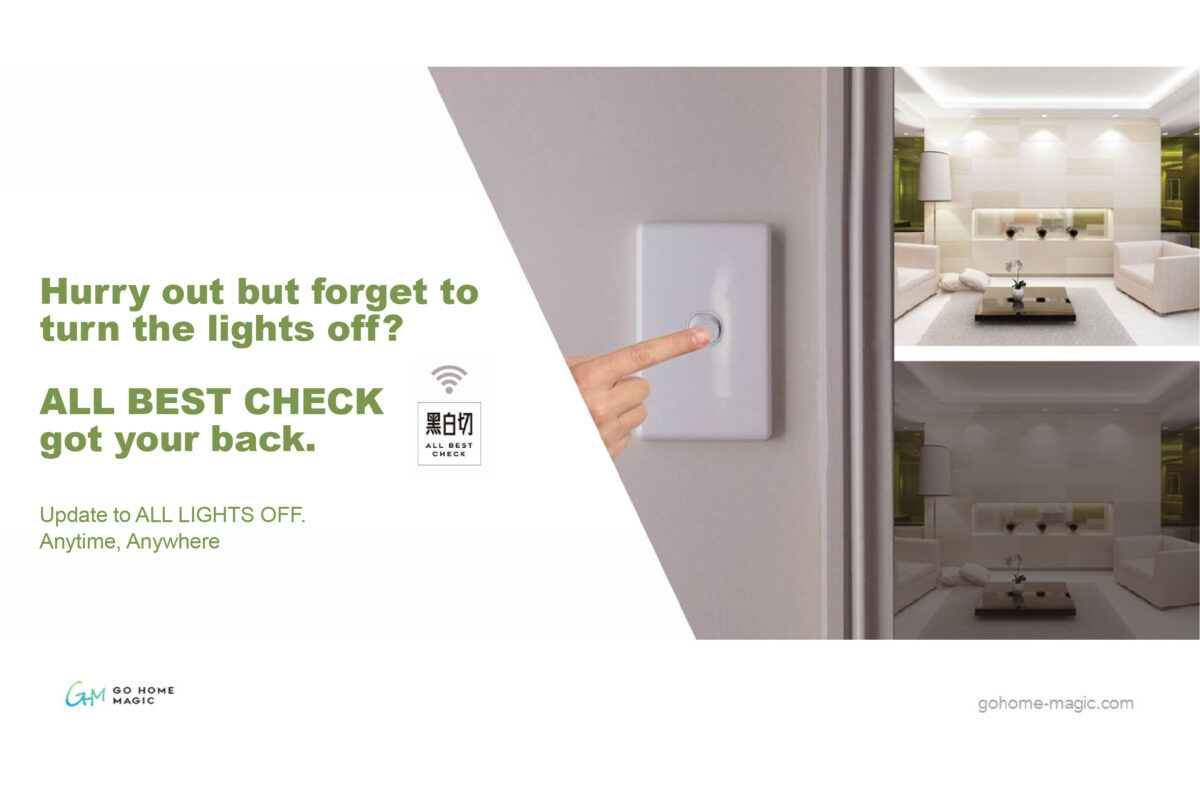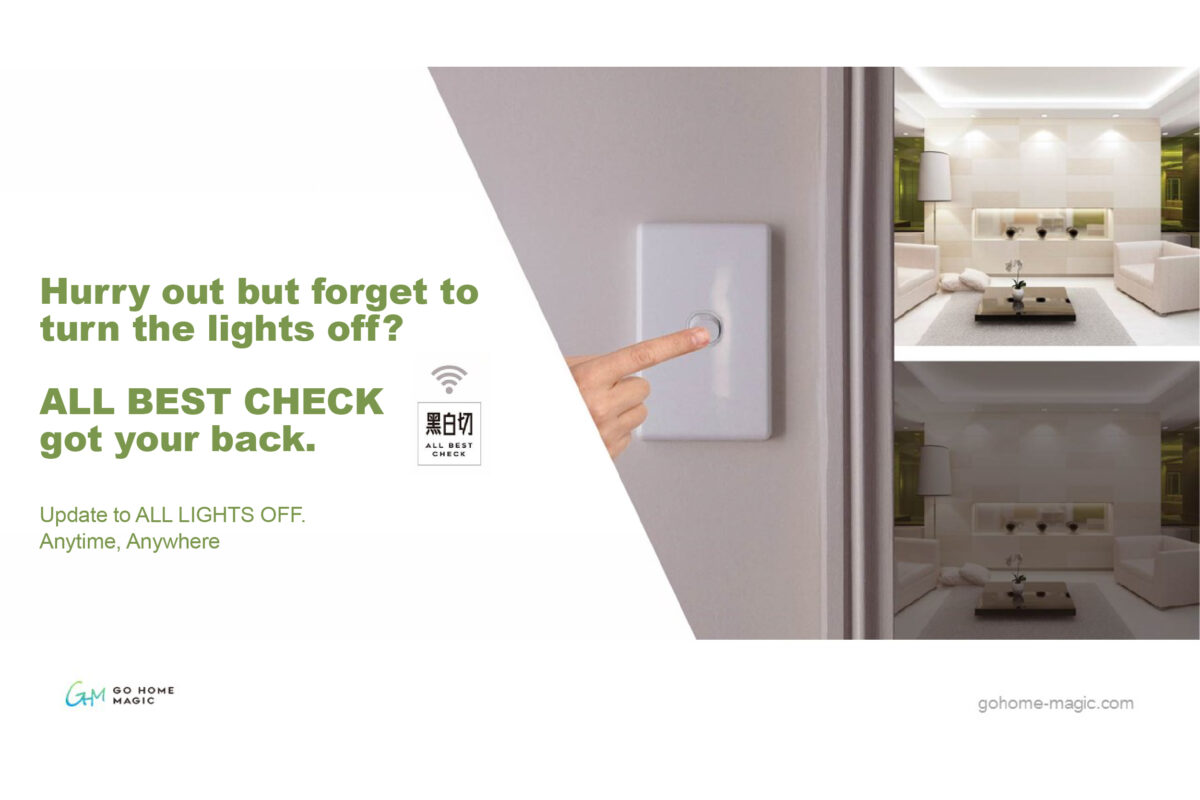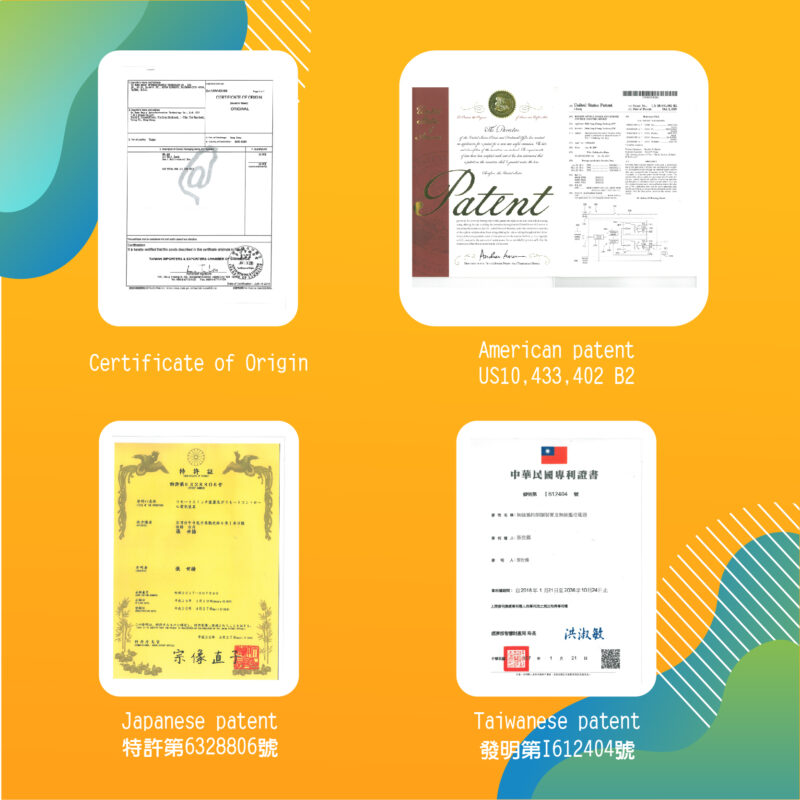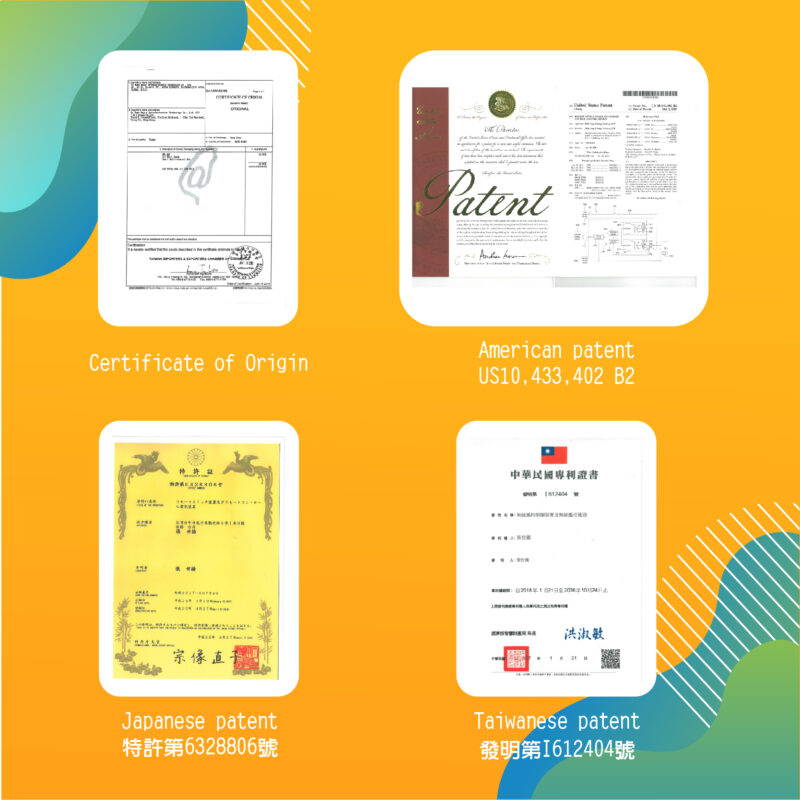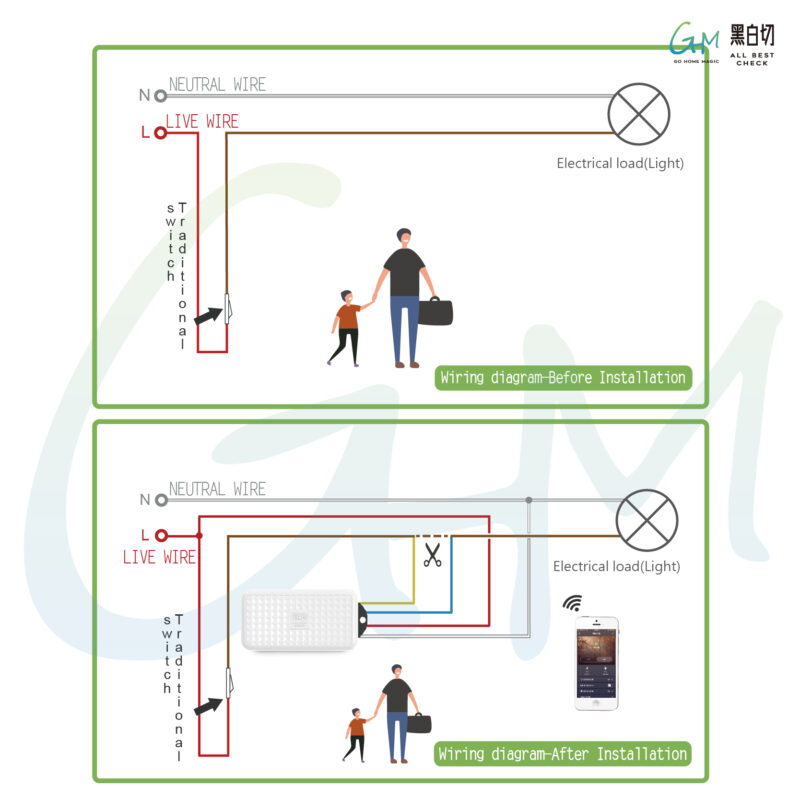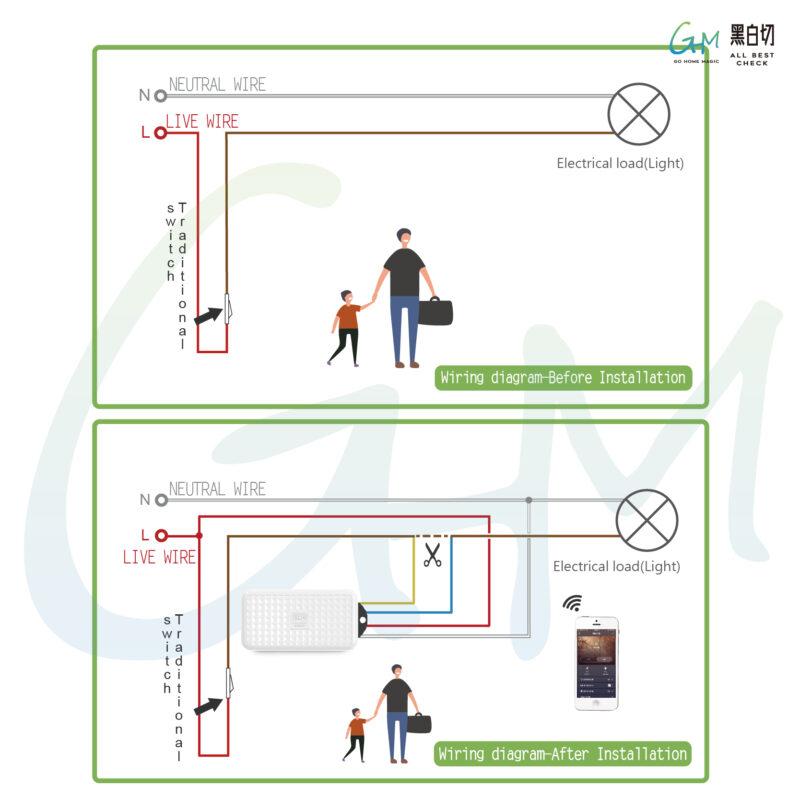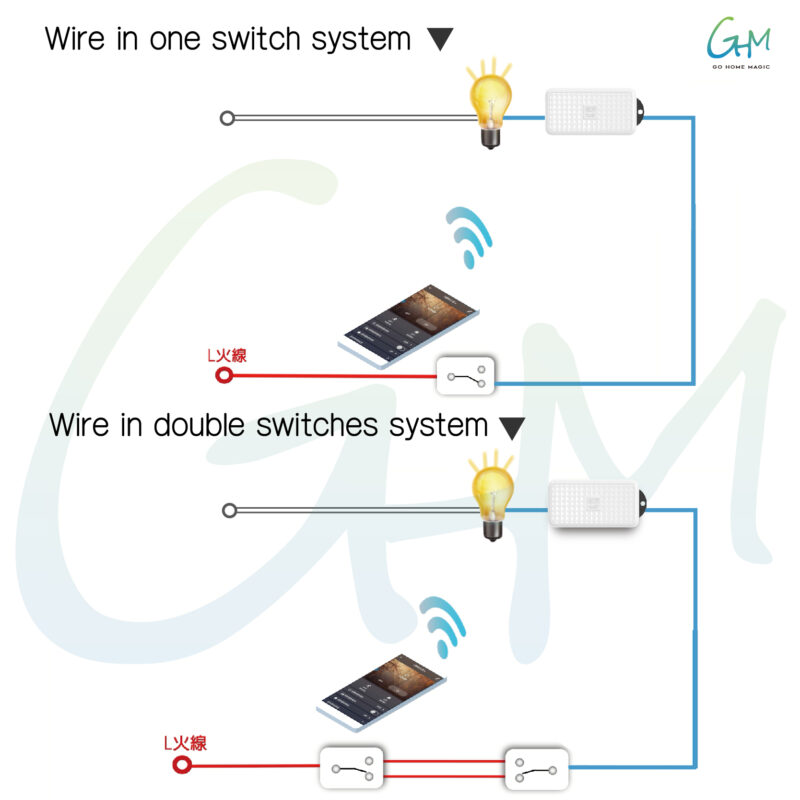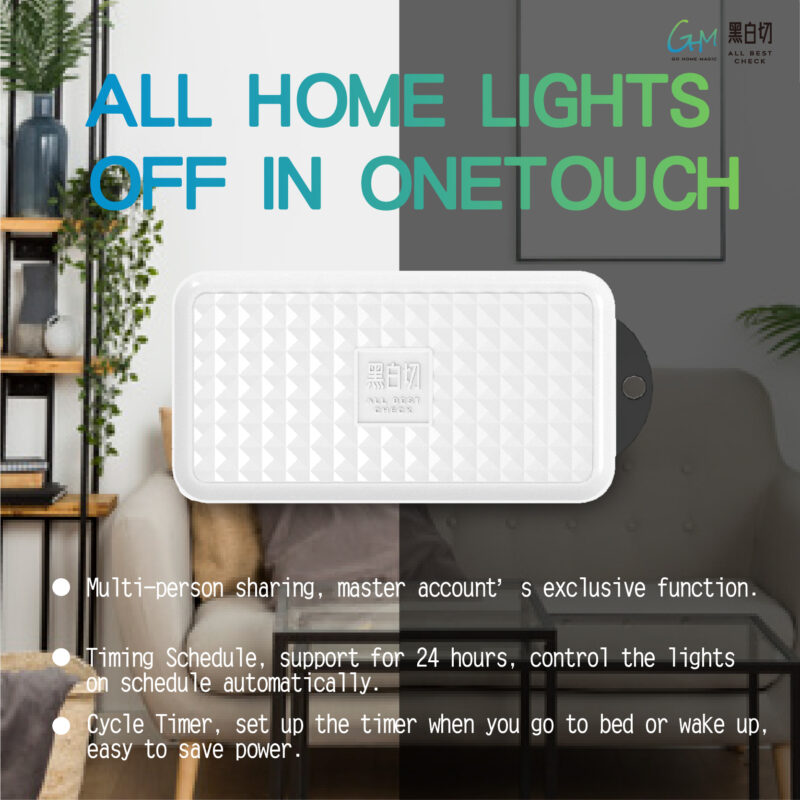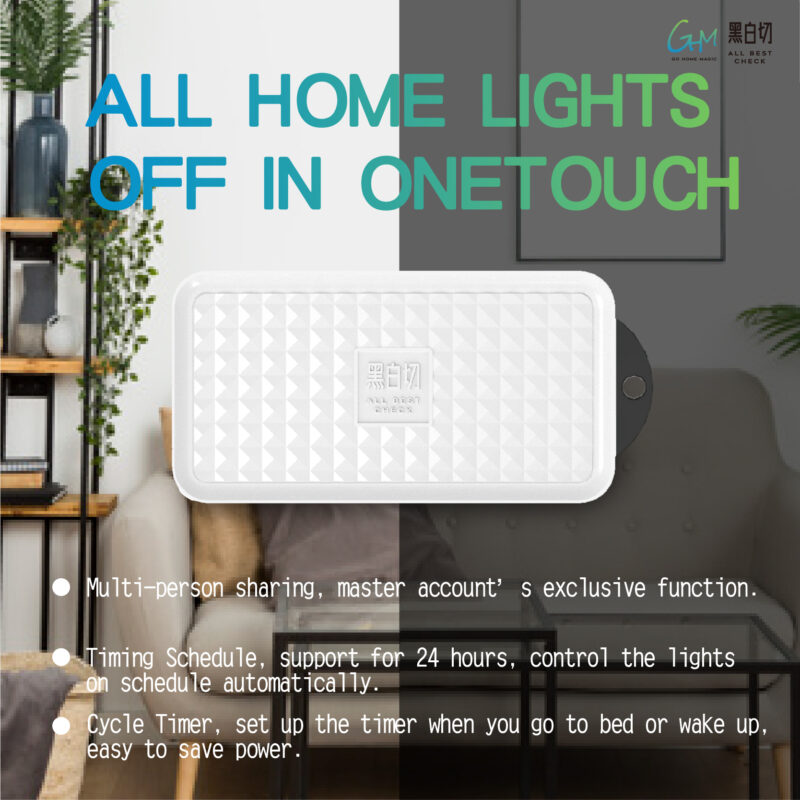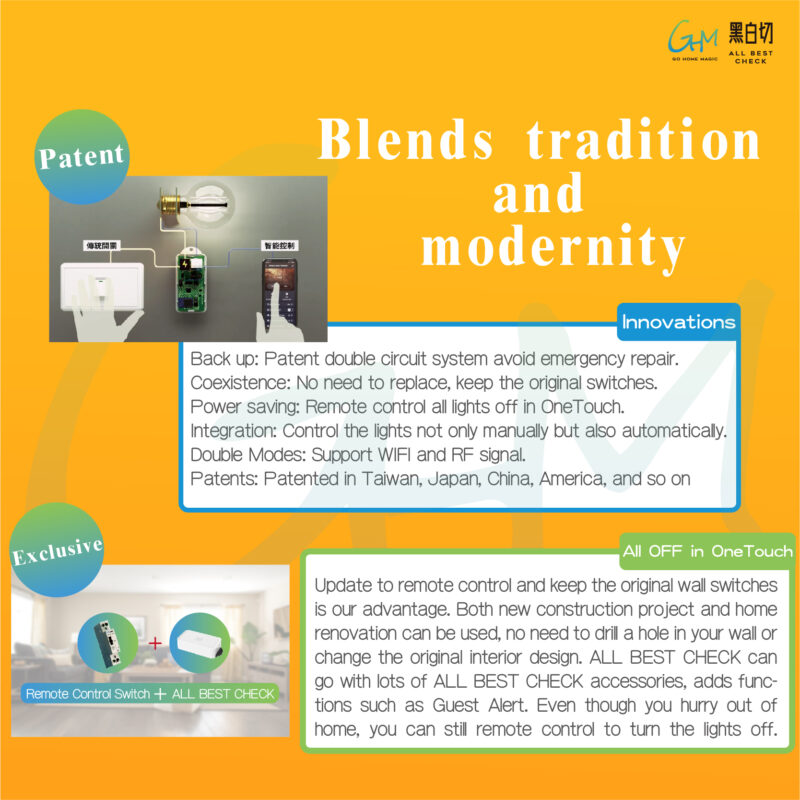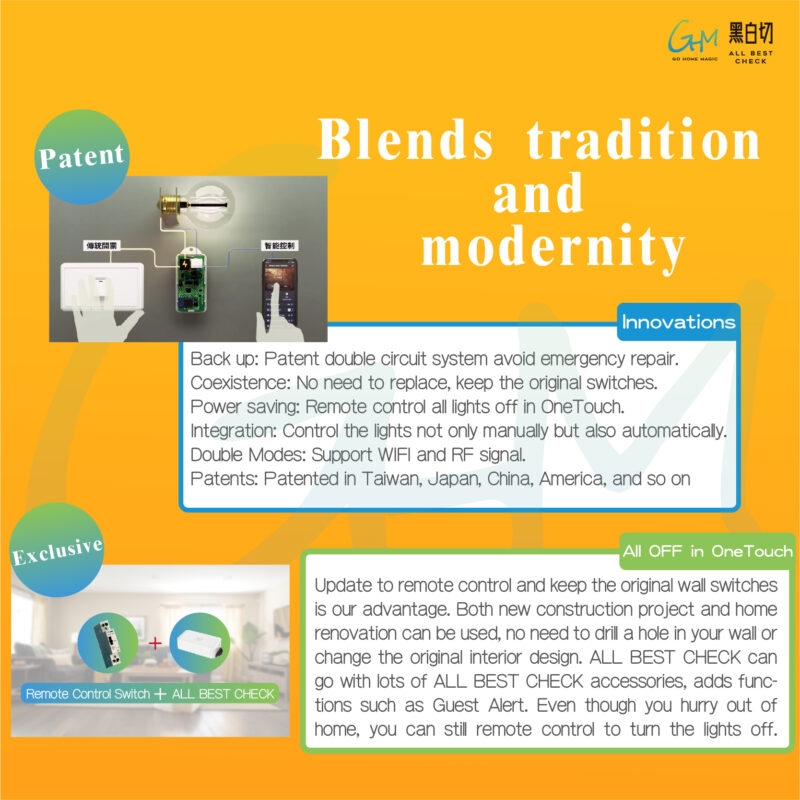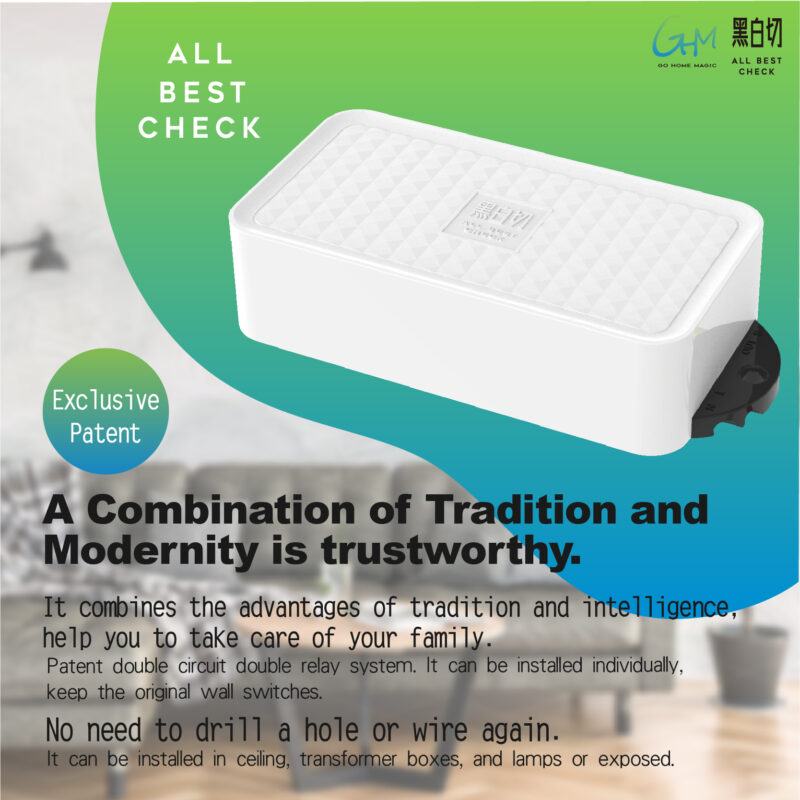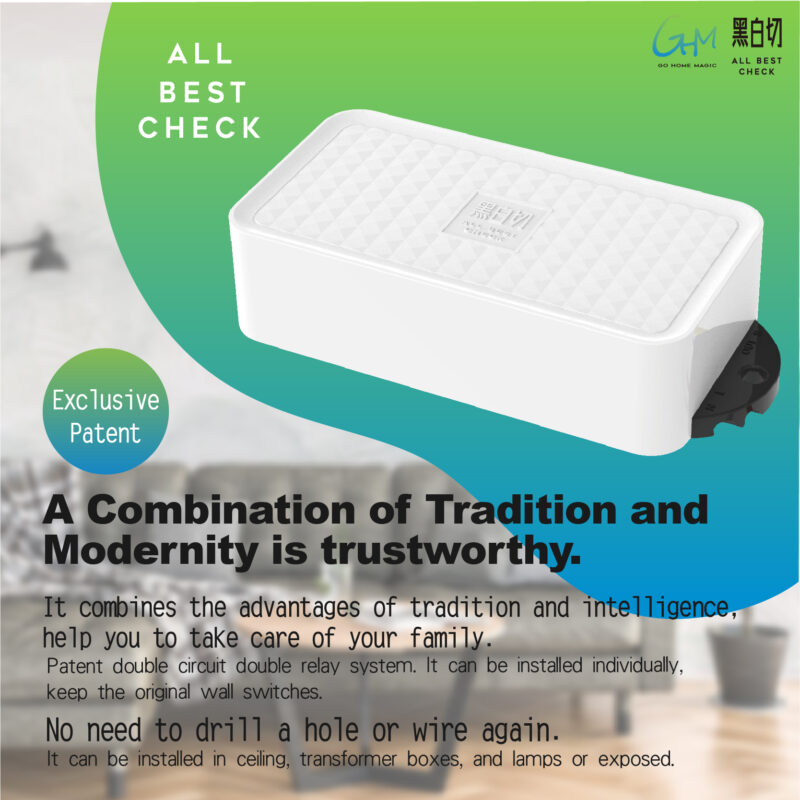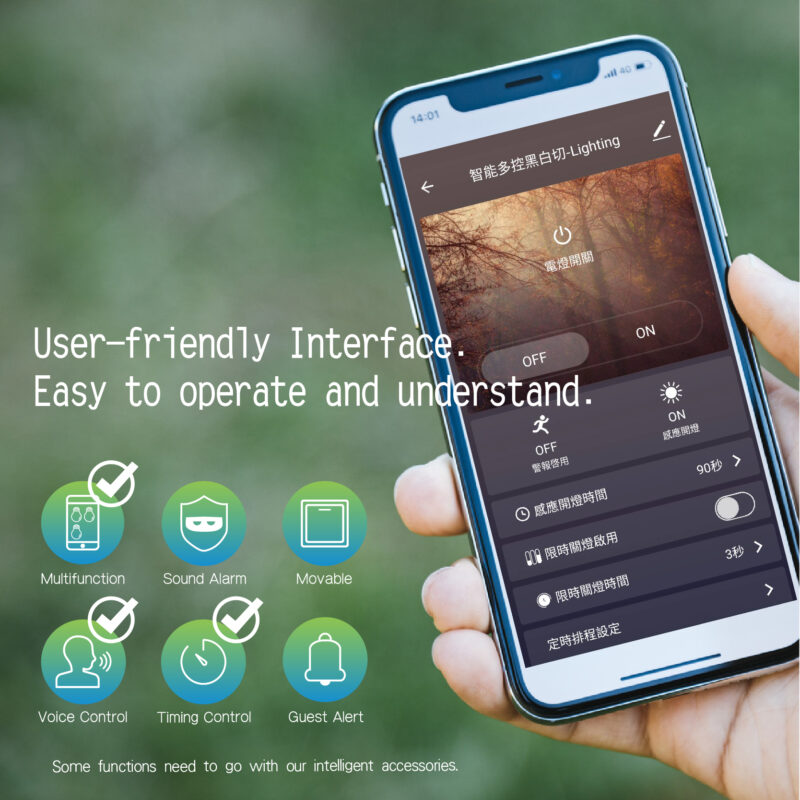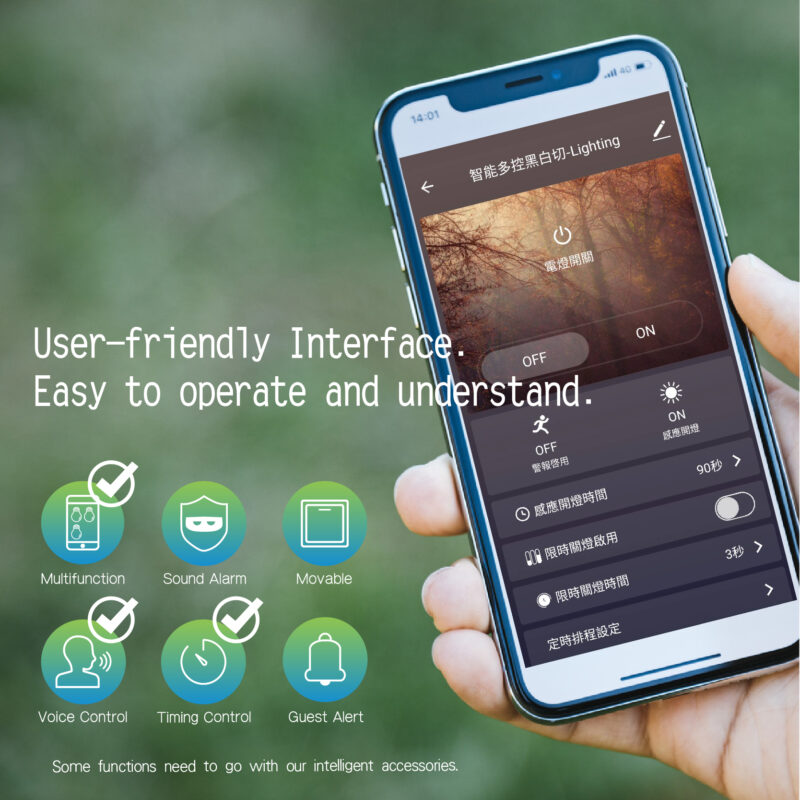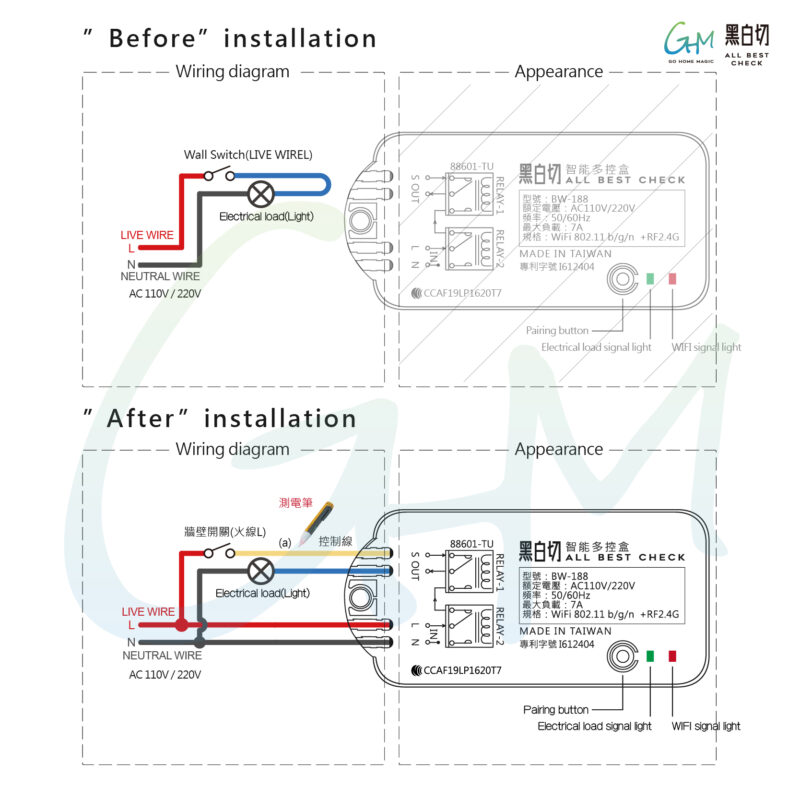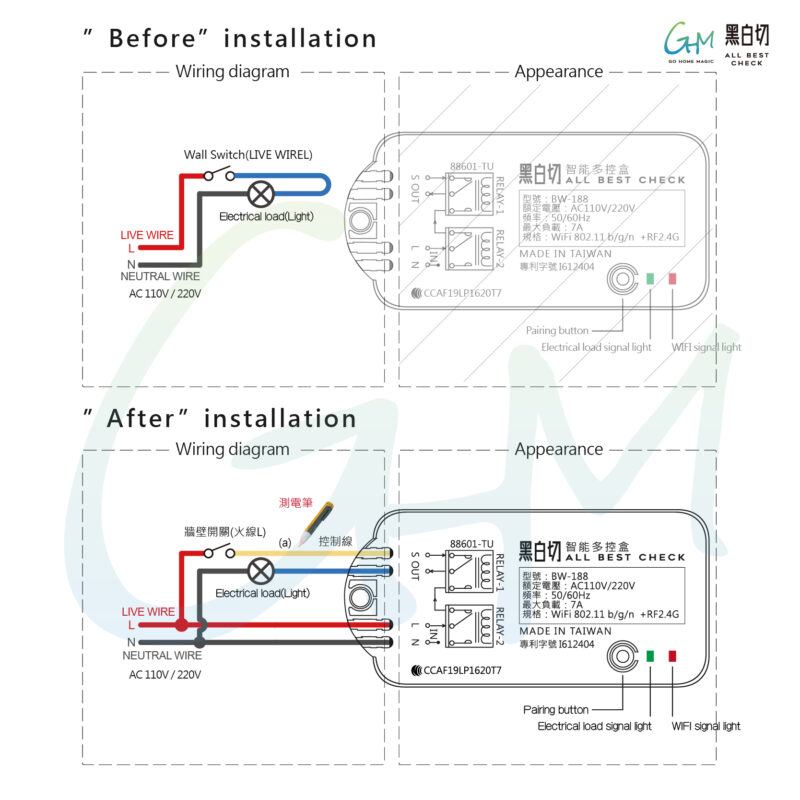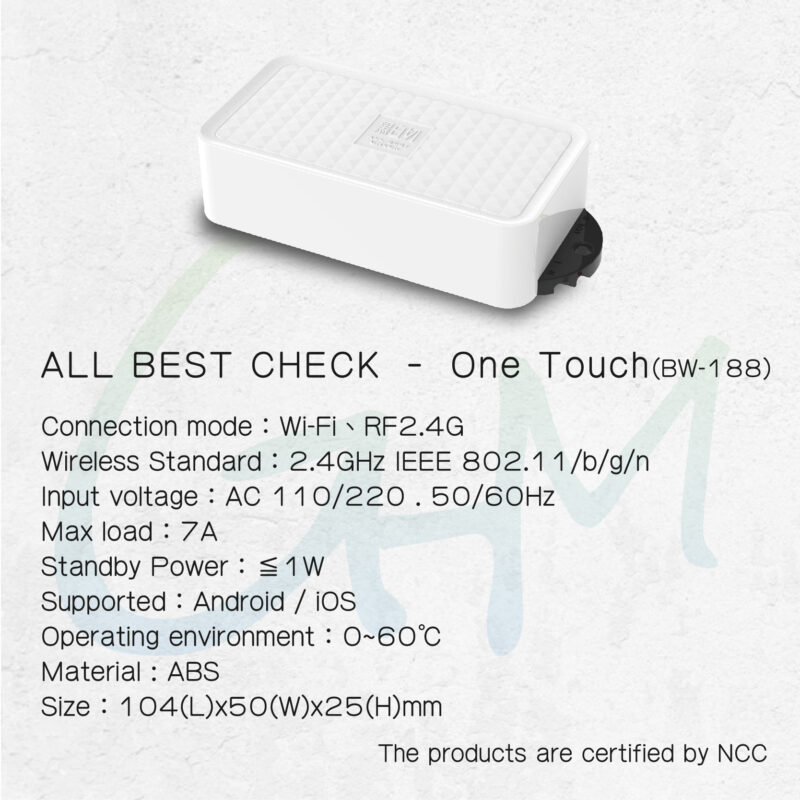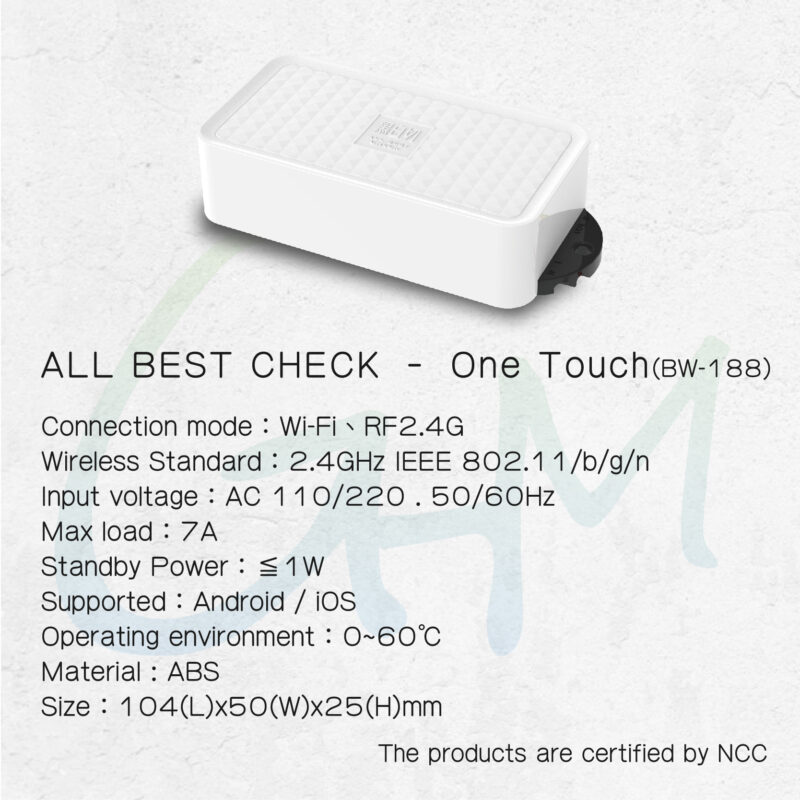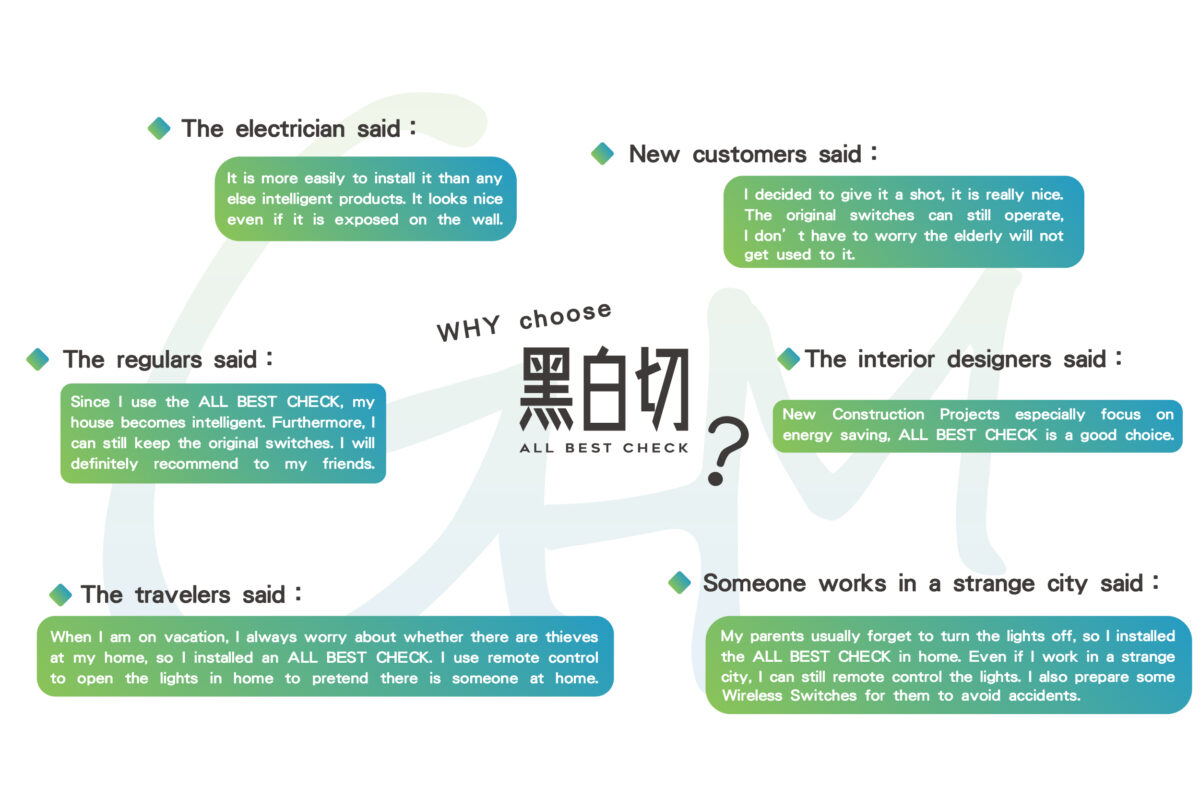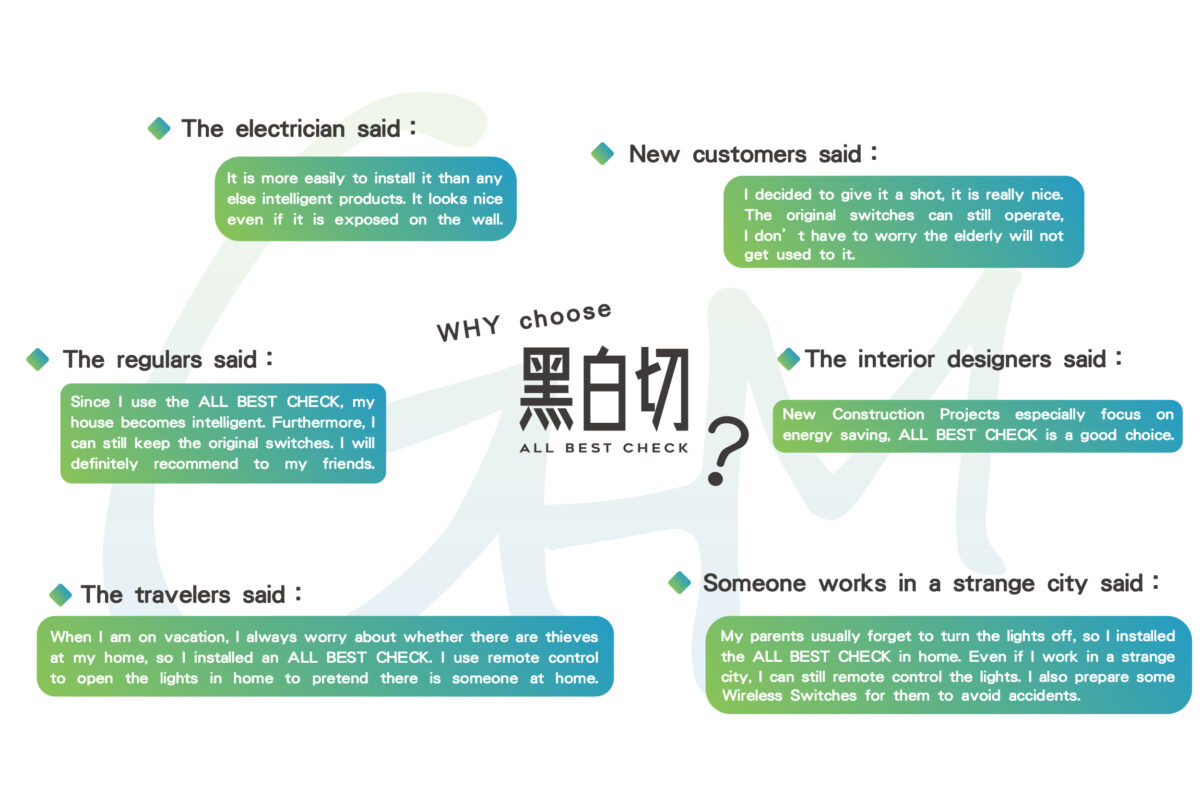 1.The patent double circuit system makes the traditional illuminationsystem update to intelligent control system seamlessly. Furthermore, the two systems can operate simultaneously.
2.Blends tradition and modernity, Keep the original switches.
3.It can be installed in ceiling, lamps, transformer boxes, you don'tneed to drill a hole in the wall.
4.Just one touch, you can turn all lamps in the house off , even if youare outside.
5.General App, easy to operate. The APP has timing, duration, andcount down functions.
6.All Beet Check is patented in Taiwan, Japan, China, America, and soon.
7.It can collocate with ALEXA, GOOGLEASSISTANT, TMALL GENIE, SIRI,and so on.
All Best Check redefines the intelligent life, it combines the advantages of the traditional illumination system and intelligent system. When the intelligent control system crashes, the original illumination system can still work normally. Only a combination of tradition and modernity is trustworthy.
Profuct Name:All Best Check-Lighting(BW-188)
Connection mode:Wi-Fi、RF2.4G
Wireless Standard:2.4GHz IEEE 802.11/b/g/n
Input voltage:AC 110/220 . 50/60Hz
Max load:7A
Standby Power:≦1W
Supported:Android / iOS
Operating environment:0~60℃
Material : ABS
Warranty:1year
Size:104(L)x50(W)x25(H)mm
NCC Number:CCAF19LP1620T7
Taiwanese invention patent:I612404
Japanese invention patent:6328806
American invention patent:US10433402B2
The price of equipment installation is excluded. The product can be used individually or used with all accessories of All Best Check, such as Wireless Switches, Infrared Sensors, and Intelligent Doo rsensors.